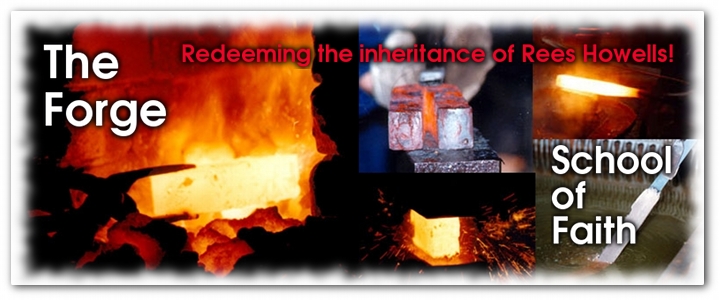 The Forge School of Faith
God has called us to restore the ruined spiritual forges and to raise up spiritual blacksmiths according to the legacy Rees Howells left. We are running a two week school in Wales, followed by an optional training and two week outreach in various locations, according to what God is highlighting. For those wishing for continued forging, there may be a possibility of an additional three months living within the community. This school is not teaching centric, but focused on community living by sharing our lives, meditating on God's word, working, teaching, worshipping, and interceding as Jesus leads.
* (Please note: All transportation costs to and from Wales, and all flights to and from the outreach location are additional costs. The Forge cannot not take responsibility for repayment of any transportation costs. We recommend you purchase refundable or changeable tickets, if for any reason you are unable to complete the journey.)


* If you are interested in joining the Forge, please contact us.
This e-mail address is being protected from spambots. You need JavaScript enabled to view it.
---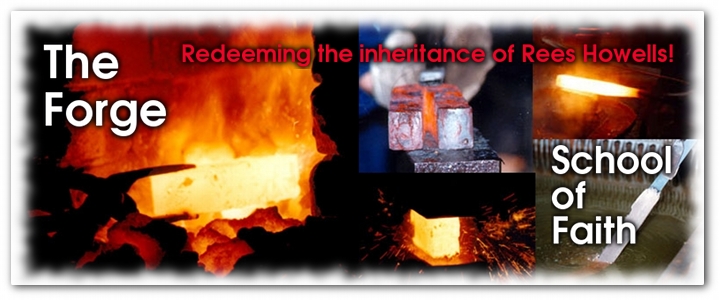 더포지 믿음학교
하나님은 우리에게 리즈 하월즈의 영적 유업을 계승하면서 이 땅에 무너진 영적 대장간을 다시 세우고 영적 대장장이들을 일으키라는 부르심을 주셨다. 지금 우리는 4 주간(웨일즈 2주, 중동이나 기타 지역 2주)의 대장간 믿음학교를 일 년에 두 번 진행하고 있고 약 3 개월 정도로 함께 공동체 생활을 하면서 믿음을 연습하고 있다. 이 믿음학교는 쉼, 노동, 강의, 예배, 중보 시간이 있는데 강의 중심이 아니라 함께 사는 단순한 공동체 생활을 중심으로 진행된다.

* (주의 사항: 웨일즈로 오는 교통편이나 웨일즈에서 가는 모든 교통편의 비용과 해외로 나가는 더포지 여정의 모든 항공료는 본인이 부담해야 하며 본인이 예약한 항공권이나 다른 교통편에 대한 환불이나 교환에 대한 책임도 본인이 져야 한다. 그러므로 어떤 이유로 여정을 끝까지 마치지 못할 경우를 대비해서 환불이 가능하거나 변경이 가능한 표를 구입하기를 추천한다.)




* 관심이 있으시면 이메일로 연락을 주십시오.
This e-mail address is being protected from spambots. You need JavaScript enabled to view it.